ALSO, TWO BONUS TEACHING GIFTS FROM PATRICIA!
The Gifts of the Holy Spirit by Mary Goddard - 25 downloadable MP3s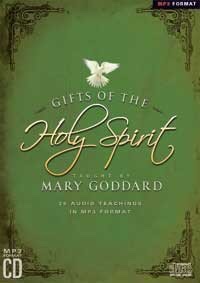 "This is the most comprehensive and detailed teaching on the Gifts of the Spirit and these are the original teachings that I was taught under. Mary Goddard, was my mentor in the Gifts of the Spirit and the Founder of Christian Services Association. I will never forget all the Tuesday night sessions I sat through back in 1978 for over 6 months as our church devoured her teachings. They were life-transforming nights. She was so thorough, so anointed, so practical, and so real. We all loved the Spirit inspired teachings - we all loved her. It has been many years now since my introduction to the Gifts of the Spirit but the teachings have been established in my heart forever. I want to share them with you now. These were recorded many years ago, but their contents need to preserved for the hungry in heart - for you. May you receive a tremendous impartation and may you, like me, never be the same again after you finish."
- Patricia King

Tongues by Patricia King - MP3 Download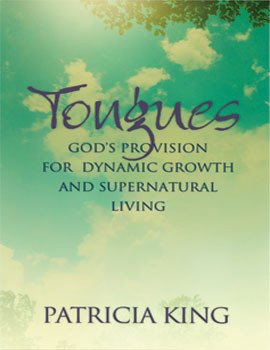 Tongues is all about the key that unlocks the power of God within you, accelerates your growth and maturity as a believer, helps you enjoy deeper intimacy with the Lord and much more!
You will learn:
Why the empowering and the gifts of the Spirit are so important in our daily walk and purpose as Christian
Five amazing, supernatural reasons you should pray in tongues
The role of praying in tongues in Revival
How you can be baptized in the Holy Spirit and receive the gift of Tongues